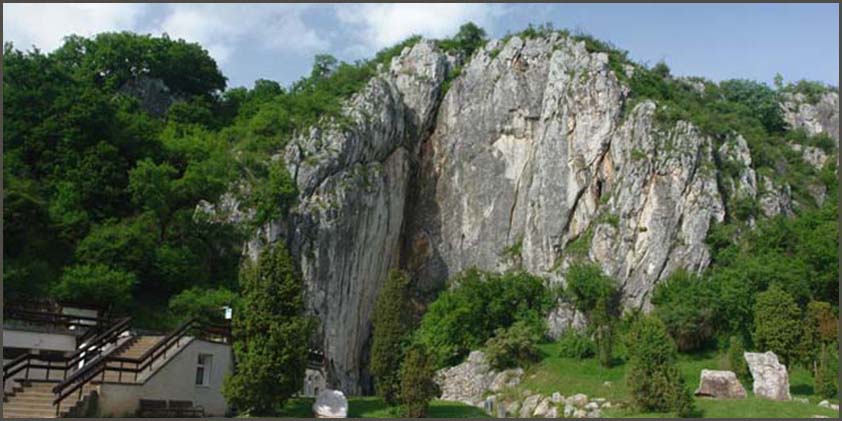 About The Cave Tour
Distance: 1 km (0.6 miles)
Duration: 1 hour
Max. number of visitors: 60 pers/group
The Baradla Cave Short Tour is perhaps the most popular of the Aggtelek cave tours, taking guests on a 1 hour lit walk along walkways 1 km through this famous cave. Explore a subterranean world virtually unchanged since cavemen discovered it thousands of years ago. The black, sooty rocks are now all that preserves the memory of these ancestors. However, this is not why the cave is special. Rather, the large chambers and multitude of dripstone formations such as stalactites, stalagmites and stalagmite columns leading the way deep underground spark the imagination. Along the way, you will encounter stunning formations and impressive halls such as the Mother-in-Law's Tongue, Santa Claus, the Tiger and the Columned Chamber. Come to one of the concerts in the Concert Hall, such as the Baradla Chamber Choir Festival, for an unforgettable experience and excellent acoustics.
For more information about the Baradla Cave, please click here.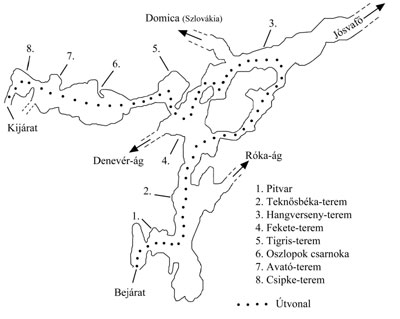 Tour Times
June 23th 2020 - August 31st
11h, 13h, 15h, 17h (even buying 1 ticket)
9:00, 10:00, 12:00, 14:00, 16:00 (min 10 pers buying tickets)
Prices and Discounts
Full Price
Discount 1
Nursery School/
Chaperone Ticket 2

2600 HUF/person
2000 HUF/person
300 HUF/person
1 Conditions for discounted tickets:
6 - 14 year-old children,
Hungarian and foreign students with valid student ID card, and
retired person
2 Conditions for nursery school and chaperone tickets:
3 - 6 years children,
Adults accompanying disabled visitors (1 person per disabled guest, 2 people for those in wheelchairs),
Adult or student groups of more than 20, one discounted ticket. For nursery school groups, 1 discounted ticket for groups larger than 5 (for every 5 people in the group, the sixth person qualifies for a discount),
Bus driver for groups of more than 20, maximum 1 discounted ticket,
Translator for a non-Hungarian speaking tour group.
Important Informations
Tickets are available at the ticket office located at the Baradla Cave Aggtelek (not Jósvafő) cave entrance.
The tour is conducted along well-lit concrete paths.
The average temperature in the cave is +10°C/50°F, therefore appropriately warm clothing and footwear is recommended!
Approach
In the village of Aggtelek, turn at the petrol station (from the direction of Jósvafő turn right, from the direction of Trizs turn left). After about 500 m you will see a 50 m high cliff to your right to your right. The cave entrance and ticket office (Orange point on the map) is located at the foot of this cliff. Please use the parking lot to the left.
Contact
Baradla Cave, Aggtelek Ticket Office: (+36) 48-503-003
Tourinform Office, Aggtelek: (+36) 48-503- 000