Salamander House
Open year-round
Bed capacity: 40+60
3762 Szögliget (outside the village)
+36-30-631-15-20
naturinform.anp@gmail.com
anp.hu
---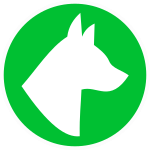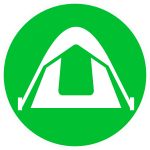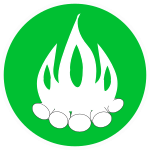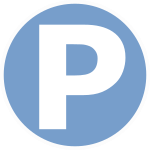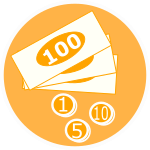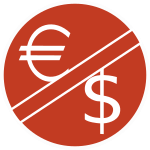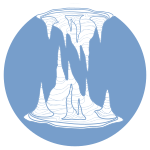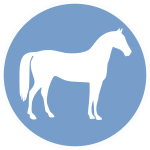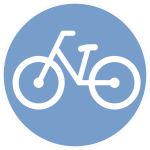 Float cursor over icon for explanation.
---
Rooms and Prices
High season
IV. 11 - IX. 25
Pre- and post-season
I. 04. - IV. 10.
IX. 26 - XII.18.
Tourist Accommodation (6 and 8 bedded rooms)
2800 Ft/person/night
2600 Ft/person/night
Tourist Accommodation (3 bedded room)
3000 Ft/person/night
2800 Ft/person/night
Child/Student/Retired
2200 Ft/person/night
2000 Ft/person/night
Extra bed
1400 Ft/person/night
1200 Ft/person/night
School trip
2000 Ft/person/night
1900 Ft/person/night
Forest school / Nature-camp
(term-time only, min. 2 nights!)
1500 Ft/person/night
1500 Ft/person/night
Full house
140.000 Ft/night
120.000 Ft/night
Large Family discount
(min. 2 adult and 1 kid)
2300 Ft/person/night
Under 10 stay free!
2000 Ft/person/night
Under 10 stay free!
Hall rental
For Guests: 0 Ft/hour
For Not Guests: 4000 Ft/hour
Camping
Adult
1200 Ft/person/night
-
Child/Student/Retired
700 Ft/person/night
-
Tent place
800 Ft/tent/night
-
Caravan place
1400 Ft/caravan/night
-
During the highlighted periods, the 'High season' prices are valid! Highlighted periods: III.25.-III.29; X.28.-XI.06; XII.19.-I.02.
Payment: Cash Only (Only HUF)
Facilities: single and bunkbeds, common shower and toilets, well- equipped cooking kitchen
---
Other Services and Discounts:
Gift shop, lecture hall, play castle
Outdoor stucco oven (IV.. 15. - X. 15.)
Rent a Bike (IV. 1 -X. 15, 0800-2000)
Pre-booking - 5 % off the room;
Children under the age of 3 stay for free;
Groups, every 21st person is free;
Regular Customers (those that have stayed with us more than 3 times) - 10 %;
Guests staying for more than 3 nights - 50 %;
Continuous occupation for at least 4 days (Valid: January-March, November-December, with the exception of special dates) - 50 % off the third night;
Large Family discount (2 adults, 1 or more children) – free for kids under 10, and pre- and post-season adults just 2300 Ft/person/night, during high season 2000 Ft/person/night
Environmental Education Centre and natural history camps, 1 500 Ft/person/night for teachers and students staying at least 2 nights (only during term time)
Description
At the entrance to Herd (Ménes) Valley in Szögliget, Aggtelek National Park operates the Salamander House ecotourism base and hostel. Situated on 2.5 hectares (1.5 acres, Salamander House can offer accommodation for up to 60 people. Within the building, there is also a shared lounge, dining room and two equipped kitchens. The area provides an ideal opportunity for camping, field trips and class excursions. Individual guests are also catered to. The hostel lies within the boundaries of Aggtelek National Park at the foot of the hill crowned by Szádvár Castle, and about 2km from the village of Szögliget. Suitable camping spaces can be had for up to 40 people in the protected front yard. As camping is not allowed in the Park, this option should satisfy our more nomadic-inclined visitors. The cheap accommodation is ideal for organised camps, use by various educational institutions, and summer nature protection camps. Of course, we are open to other opportunities as well. For example, renovations in May 2010 enabled us to provide an even higher level of environmental education at Aggtelek National Park; for example, Salamander House's Environmental Education Centre. For more information about environmental education possibilities and programmes at the Park, please contact the Manor House Environmental Education Centre.

Perfectly situated to enable hiking and biking, one can enjoy for example, a romantic stroll from Szelcepuszta to Jósvafő, or climb to Alsó Hill where visitors can see the world's most densely packed areas of vertical cave shafts. A 15-minute jaunt down Herd Valley brings visitors to fish-packed Herd Lake where one may choose to use the protected fire pit for a picnic. Fresh, clean water is available from the nearby Cold Well.

Within easy reach by bike, guests can cycle to neighbouring Bódvarákó and Esztramos Hill where they can visit Rákóczi Cave, whose rare underground formations are one of the jewels of Aggtelek National Park. Or just a few kilometres away, one can walk to the abandoned village of Derenk, an ethnically Polish settlement whose residents were forcibly relocated in the 1940's. A permanent exhibition can be viewed in the former school building, the only remaining building of the village.