Éles Guest House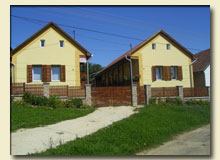 Hunyadi út 8-9
3759 Aggtelek
Tel: +36 30-605-2313
Email: eles46m@parisat.hu
Open: January 1- December 31
Category: detached house
Capacity: 4 x 4-bed rooms, and 2 extra cots available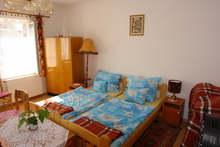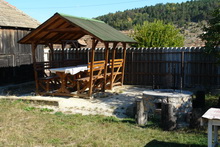 Price: 2000 - 3000 HUF/person/night + tourism tax
Heating: central and fireplace
Bathrooms: en suite with bathtub
Meals provided: no
Self-catering: yes, fully equipped kitchen
Pets are not permitted or kept.
Camping places in the backyard.
Organised programmes upon request include jam making and guided tours.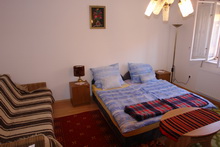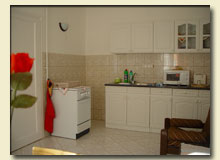 Just 1 km away from the world famous Baradla Cave in Aggtelek, the Éles Guest House welcomes guests year round.
The guest house comfortably suits 20-25 people, with plenty of room for leisure activities
Rooms are equipped with TV, radio, well-equipped kitchen, nice bathroom and a separate toilet.
Grilling and barbequing are possible in the quiet, peaceful backyard.
Enclosed, secure parking in the courtyard.
Operator:
Mrs. Éles Miklósné
Postal Address:
3759 Aggtelek, József Attila 5.
Tel.: 30/605-2313