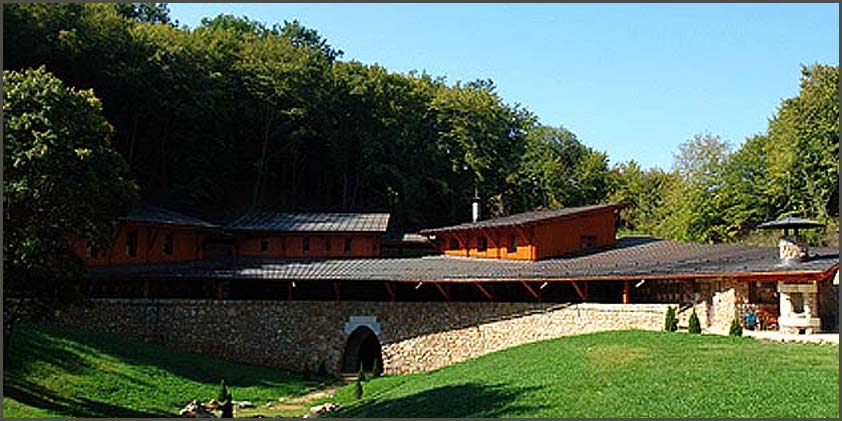 About the Tour
Distance: 2 300 m
Duration: 100 minutes
Max. number of visitors: 50 pers./group
The tour takes guests along the longest lit section of the Baradla Cave. The tour both departs and terminates at the Jósvafő Ticket Office, and takes approximately 100 minutes to traverse.
The majority of the route follows the stream bed of the Styx Creek, where, following heavy rainfall or snow melt, the really water rumbles along. The route winds through immensely colourful stalactite columns, flags and stalagmites until eventually one comes to Hungary's tallest 19 m stalagmite called the "Observatory." Other highlights include the Dragon's Head and the cave's largest chamber, The Hall of Giants where you will get a taste of the room's fantastic acoustics.
More Information: About the cave

Tour Times
23rd June - 31st August 2020
10:00, 12:00, 14:00, 16:00
Prices and Discounts
Full Prices
Discount 1
Nursery School/
Chaperone Ticket 2

2900 HUF/person
2200 HUF/person
300 Ft/person
1 Conditions for discounted tickets:
6 - 14 year-old children,
Students with valid student ID card, and
retired person
2 Conditions for nursery school and chaperone tickets:
3 - 6 years children,
Adults accompanying disabled visitors (1 person per disabled guest, 2 people for those in wheelchairs),
Adult or student groups of more than 20, one discounted ticket. For nursery school groups, 1 discounted ticket for groups larger than 5 (for every 5 people in the group, the sixth person qualifies for a discount),
Bus driver for groups of more than 20, maximum 1 discounted ticket,
Translator for a non-Hungarian speaking tour group.
Important Informations
Tickets are available at the ticket office located at the Red Lake (not Aggtelek or Jósvafő) cave entrance.
The tour is conducted along well-lit concrete paths.
The average temperature in the cave is +10°C/50°F, therefore appropriately warm clothing and footwear is recommended!
Please be advised that the route employs nearly 600 stairs laid out between several sections.
Although the tour departs from Red Lake, it terminates at the Jósvafő exit. Therefore, transportation of drivers of the participants back to Red Lake by the Park is included in the ticket price.
Approach
GPS koordinates: N48°28,3359' E020°32,3398'
The Red Lake cave entrance (Red mark on the map) is halfway between Jósvafő and Aggtelek. From the parking lot, follow the gravel path about 200 m to the Visitor's Centre.
Contact
Baradla Cave, Red Lake Ticket Office: (+36) 48-350-037, (+36) 48-350-048
Tourinform Office, Aggtelek: (+36) 48-503 -000