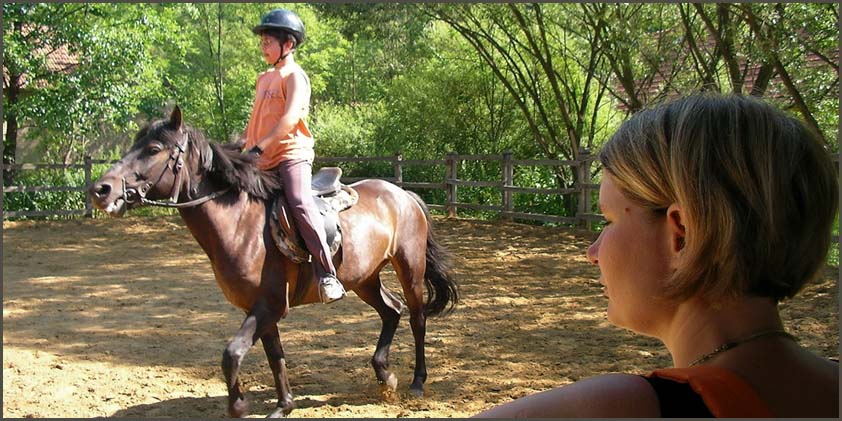 Following the successes of Aggtelek National Park's riding camps in spring and summer, we have added an autumn riding camp to our calendar. During the camp, the young riders will saddle up the smaller sized hucul horses and canter around Jósvafő and its environs. Camp attendees can also join side programmes such as cave tours and other special activities to acquaint them with the cultural and natural treasures of the area.

Only our herd's best mares and geldings are selected for work with the children. The love of animals, their care, and of course the importance of the behaviour of horses is stressed as part of the lessons. In addition, environmental education classes are held by our Manor House Environmental Education Centre.

These camps are appropriate for young riders ages 8-16.

Morning Programme: The children ride out in accordance with their level of knowledge and ability. Beginners learn on a lunge line. During the second half of the camp, they will practice on the Hucul Path obstacle course, learning to cleverly overcome the see-saw, gate and raised planks.
Afternoon Programme: Excursions to Szádvár, tours of the Baradla Cave, horse-and-carriage rides in and around Jósvafő, bicycle tours and handicraft programmes and environmental education classes in the field.

Closing Event: A riding competition is arranged by the camp director on the last day. The chilxren are divided into teams and participate in a Hucul Path challenge where they can show off what they have learned during the week. Of course, a party is arranged on the last evening, topped off by the competition results being announced.
---
Now Accepting Registrations!

Dates for the Autumn 2013 camps:
Ώ October 27-30, 2013: 28000 HUF
Ώ October 27-31, 201: 32000 HUF
---
For information and Registration: