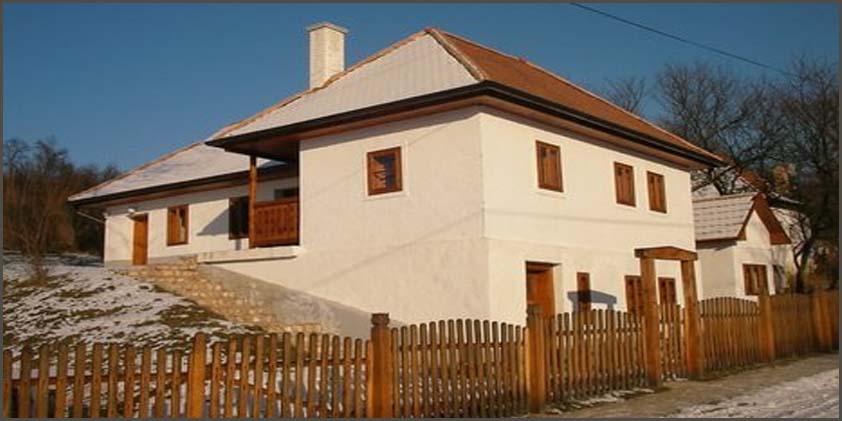 Peat-Bog House Exhibition Building
Village of Kelemér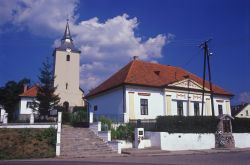 The charming village of
Kelemér
is located to the north of
Putnok
in
Borsod-Abaúj-Zemplén County
, but one can also say it is in the historical county of
Gömör
. The surrounding area is rich in natural treasures. For example, the highly protected Peat-Bog Lakes, glacial is origin, are close to the village. While peat-bogs themselves are not rare, the fact that these are located at such a high elevation, 350 metres above sea level, makes them almost unique in the Carpathian Basin. The lakes have preserved rare plants such as the
hare's tail cottongrass
, the
crested fern
,
downy birch
and
eared willow
. The thick layer of peat contains a virtual history book of botanical archeology. Examination of the preserved pollen tells us much about the former vegetation of the region.
Villagers once made their livings from forestry, animal husbandry and farming, as well as brick baking at the
Hámos Estate
. During the 19
th
century, many local residents emigrated to the United States to seek their fortunes. Some decided to make the move permanent, while others returned with their earnings to try to build better lives for their families. The period following WWII did not bring prosperity to the settlement. Small landholdings became unsustainable and much of the youth moved to the industrial towns to find work. However, Kelemér has managed to retain much its original ambiance.
Peat-Bog House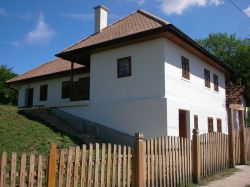 Returning American members of the Rási Family built this dwelling with their own hands. This is significant because this 2-storey peasant house is unique in the region. The building can be viewed at the upper end of the village along
Tompa Mihály
Street. The adobe and daub house was erected on a foundation 10-15cm deep upon a layer of large gravel. Despite the lack of insulation, the building survived for over 100 years. Even so, the protected status of the building did not preserve its condition and it began to seriously dilapidate by 2003. In 2004, the
Hungarian
Ministry of Agriculture
and Rural Development
, with the support of Aggtelek National Park, stepped in and began reconstruction and preservation efforts. The hard work paid off, and the rebuilt building is now solid, stable and true to its original form.
Following its renovation, Peat-Bog House was awarded status as a local monument. Aggtelek National Park utilises the premises to house a permanent exhibition on the peat-bog lakes, the history of the
Peat-Bog Castle
, and of course the cultural history of the town and its surroundings. The basement area can be used for special school group and other programmes.
Organised tours will take you to see the Nagy and Kismohos Lakes, Mohos Castle, Kelemér village, the medieval Calvinist church, and an exhibition about poet Mihály Tompa's life. Minimum 5, maximum 30 participants for tours. Registration is required two weeks in advance.
Open Hours: April 1 – September 30, Tuesday-Friday 08:00-16:00. If you wish to visit at another time, please make an appointment.
Prices: Adult 700 Ft, Discounted 400 Ft
For advanced booking please contact:
Information:
Tourinform Office
Baradla oldal 3
3759 Aggtelek
Tel.: +36-48/503-000, fax: +36-48/503-002
E-mail: aggtelek@tourinform.hu