Balassa Palace in Ragály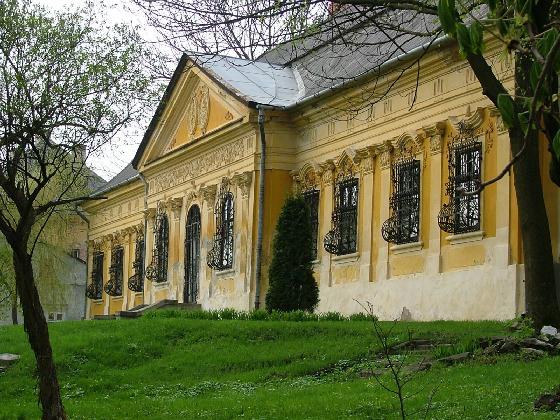 Lying in an ancient park, the halls of the renovated two-story Balassa Palace contains an exhibit on the baronial family that used to inhabit it. The displays include original documents, photos, peasant interior design and textile processing tools. Some poems of their relative, famous Renaissance lyric poet
Bálint Balassi
(1554-1594) are also on view. Special attention should be paid to the spectacular view of the valley from the wrought iron stairs leading from the main entrance.
Sections of the Árpád-era (1000-1301) Calvinist church beside the castle are still being excavated; however, the church is open for visitors. Frescos have been uncovered in the circular sanctuary, and on the arch separating the sanctuary from the nave. The painted furniture in the choir can be admired in its original splendor. The grandfather of Béni Egressy (1814-1851), composer of the Szózat (considered to be Hungary's "second national anthem") was pastor here.
Address
3724 Ragály, Rákóczi Ferenc utca 16.
Latitude and Longitude: N 48° 24' 14.68", E 20° 31' 4.82"
Open Hours
Palace:
Weekdays: 8.00 – 16.30.
By appointment via the mayor's office, conveniently located in the castle.
Tel/fax: (+36)-48-354-001, (+36)-30-605-7434
Calvinist Church:
Booking (minimum 2 days in advance)
Mr. Bálint Morvai Tel: (+36)-48-354-172