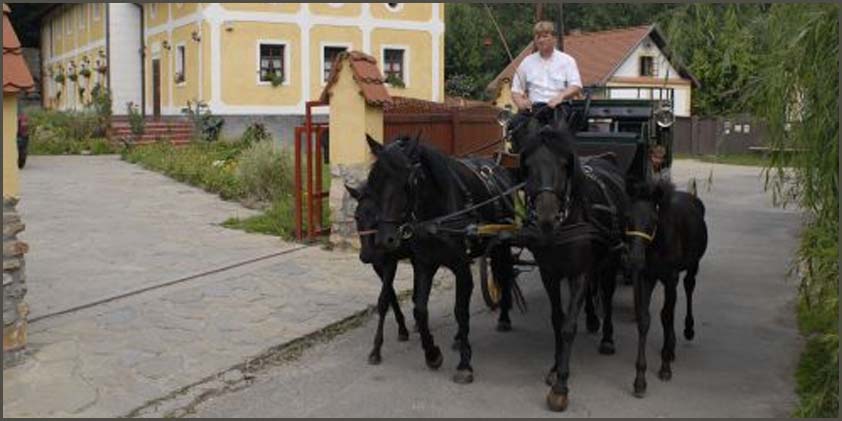 Horse and Carriage Riding Programmes
Our horse-riding tours range from a one-hour cross-country ride through to one-week long trekking trips. During the tours, riders will encounter a diverse, ever-changing landscape of hills, valleys, plateaus, streams, creeks and springs. Surface karst phenomena such as sinkholes and depressions allude to the underground world of the area's
UNESCO World Heritage Site
award-winning caves.
Each year a few special riding tours, such as wolf tracking and listening to the deer rut, are also organised. Alternatively, riders may choose our tailor-made option for teams or groups of up to 20 riders. These tours may include extreme cave tours or wine cellar visits.
Carriage Rides in Jósvafő
On this 30-minute tour, visitors explore the picturesque village of Jósvafő travelling by post-coach or – in case of snow – by sledge (sleigh).
Prices:
4000 Ft/30 minutes
6000 Ft/hour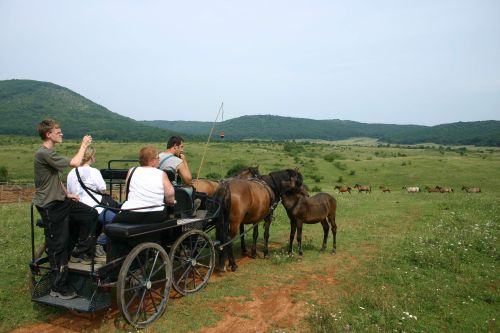 Carriage Rides to Visit the Hucul Herd
The programme departs from the Manor House Hucul Stud Farm and Riding Centre in Jósvafő. The journey follows along the rocky streambed of the wooded Tohonya Ravine, through the Gergés-lápa Pasture, and finally arriving to the stunning scenes of Lófej (Horsehead) Valley.
Duration: minimum 1 hour
Prices:
2500 HUF/adult
1250 HUF/children under 14
Carriage Rides to Visit the Hucul Herd and Explore the Imre Vass Cave
The route of this tour is similar to the previous tour but includes an additional tour of the
Imre Vass Cave
.
Duration: 2 hours
Limits in number of participants: minimum 4 persons, maximum 10 persons
Price:
5000 HUF/adults
2500 HUF/children under 14
There is also an opportunity to stable guests' horses.
Contact:
Mobil: 06-30/3311-726