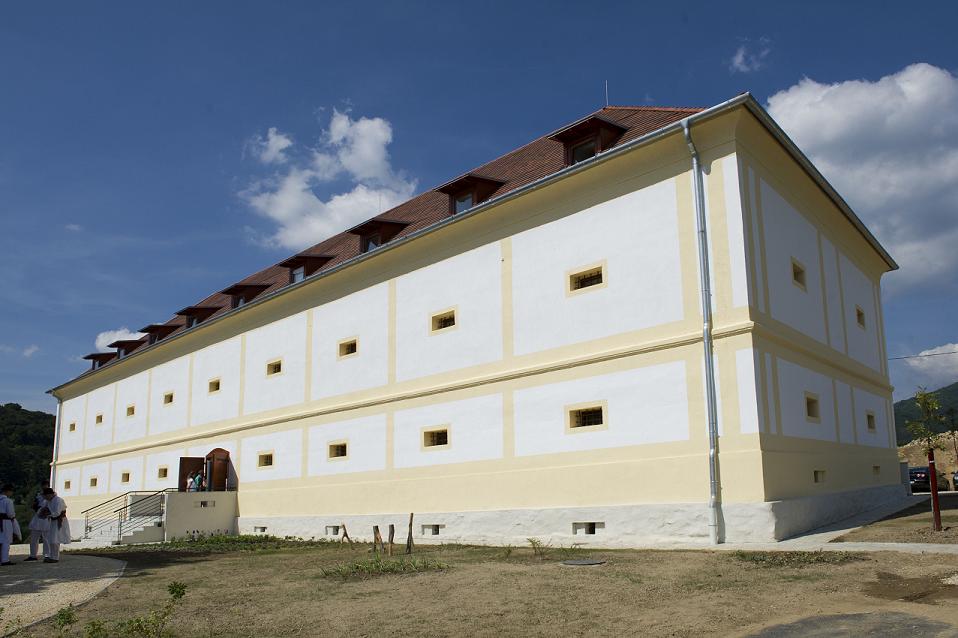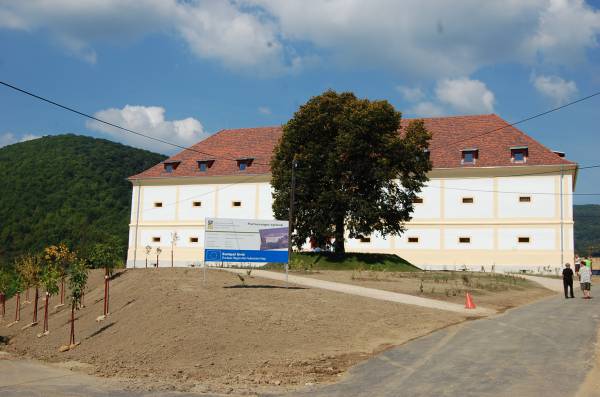 Temporarily closed!
Address: Akácos u. 30, 3763 Bódvaszilas
Two former Eszterházy estate granary buildings, one in Slovakia and one in Hungary, were renovated at a cost of 2 million Euro (2.6 million USD) by the Hungarian Aggtelek National Park and the Slovakian ALMA-Centre for the Restoration and Protection of Folk Architecture and Traditions within the framework of the Hungarian –Slovakian Cross-Border Cooperation Programme 2007-2013 (project HUSK/0801/131/0046). The granaries, built in Torna County at the end of the 18th century, managed to survive the years and have been named monuments designated for ecotourism.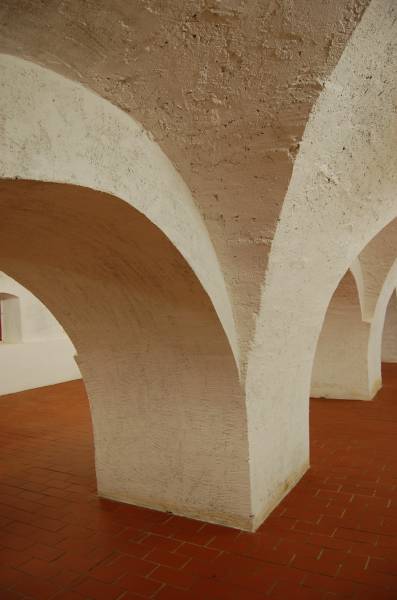 The Touristic Value of Granary Protection
The Hungarian MagtArt building celebrated its grand opening in
Bódvaszilas
with Central and Eastern Europe's (CEE) first international exhibition of nature art.
State
Secretary for the Environment
Dr. Zoltán Illés, and
State Secretary for Culture
Géza Szőcs
inaugurated the building on August 17, 2012. The structure is utilised for nature art exhibitions, symposiums, lectures, workshops and art camps. With its cultural, scientific, artistic and educational programmes, Aggtelek National Park aims to make MagtArt one of the most prominent cultural institutions in the region.
In addition, apartments were constructed in the roof area in order to accommodate artists in residence, workshop facilitators and participants, conferences and tourists.
MagtArt's permanent exhibition features works by such famous nature artists as
Alan Sonfist
(USA),
Ko Seug-hyun
(Korea),
Liu Po-chun
(Taiwan), Pál Péter (Romania),
Anke Mellin
(Germany),
Ahmad Nadalian
(Iran),
Bukta Imre
(Hungary),
Erőss István
(Hungary), Pokorny Attila
http://koby.ro/
(Romania),
Szigeti Gábor Csongor
(Hungary), Balázs Péter (Hungary),
Takács Máté
(Hungary), and
Tomas Gugyela
(Slovakia).
Information on the second renovated granary in Slovakia can be found
here
.
Information
MagtArt
Akácos u.30
3763 Bódvaszilas
Tourist Information:
Tourinform - Aggtelek
Baradla oldal 1
Aggtelek 3759
Tel: +36-48-503-000
---