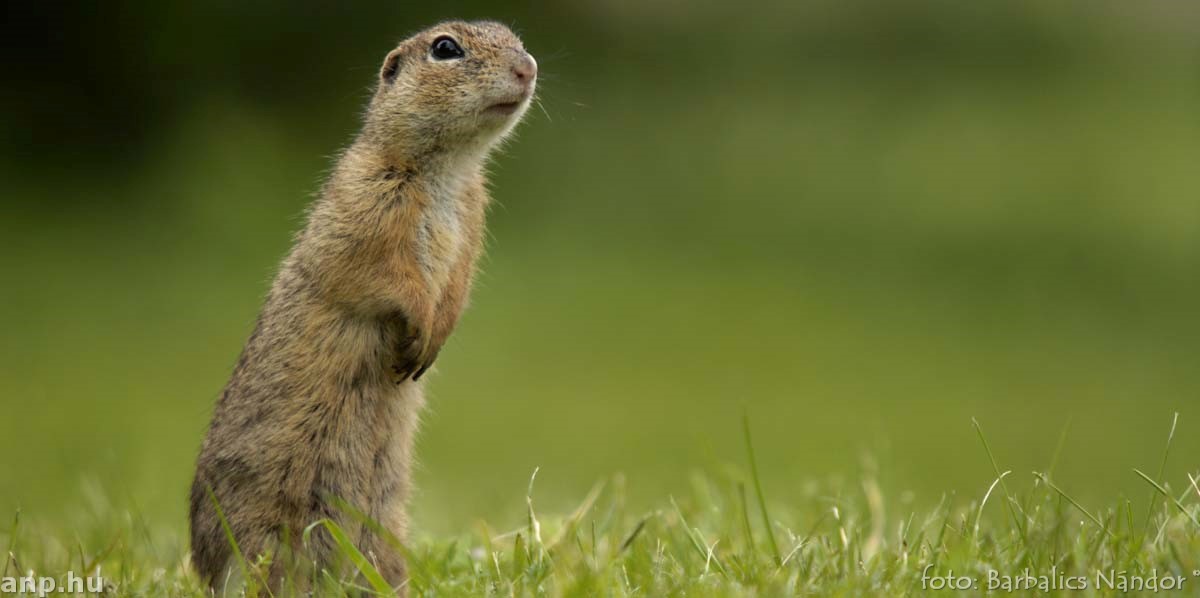 Ground squirrels are strictly protected in Hungary, and carry a 250000 Huf fine for killing one. The mammals breed only onc a year. Unlike other mammals that hibernate from the end of summer through the very end of winter, the male squirrels awake early and prepare their territory for their longer sleeping mates.
Although they live in colonies, each family have their own tunnels so that breeding females are left in peace. Open, short grassy plains are preferred habitats where they can search for edible plants and seeds, as well as crickets and cockchafers.

The squirrels emerge from their tunnels in early afternoon when the morning dew has begun to evaporate, and appear en masse until the heat becomes too much and they return to the relative coolness underground. If the mood takes them, they may stay out in the afternoon for a snack or clean around the entrance/exit and remove obstacles. If danger is detected, a member of the community will stand on its hind legs and emit a whistle signalling escape into the tunnels.

Human intervention and activities on the landscape have left ground squirrel communities isolated. Fort the time being at least, Hungary still has some large populations protected by conservation legislation.