Old Mill Inn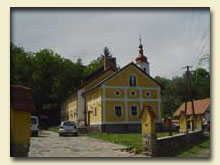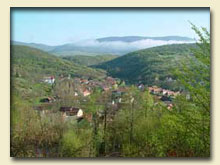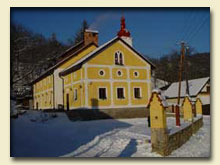 Dózsa György u. 6
3758 Jósvafő
Email: oregmalom@gmail.com
Tel: +36-30-626-8058, +36-30-279-8697


Category: inn (smoking is prohibited in the building)
Capacity: 4 x 2-bed rooms, total capacity for 8 persons
Rooms are equipped with TV, fridge and Wi-Fi
The restaurant operates on the ground floor of the inn between 12:00-19:00, and is open for non-Inn guests as well. Pictures of the Inn, the rooms and the restaurant can be viewed on our Facebook page: Fogadó az Öregmalomhoz.
Prices (including bed linen):
Room with 2 beds and bathroom, and breakfast: 10000 HUF/2 persons/night
Heating: central
Bathroom: en suite (2 rooms with shower, 2 rooms with bathtubs)
Meals provided: yes
Self-catering: no
Pets are not allowed. Animals kept include cows, horses, goats, pigs, chickens and a dog)
Parking in the courtyard.
Operator:
Mária Berecz and László Kontra
Postal Address:
Dózsa György u. 6
3758 Jósvafő