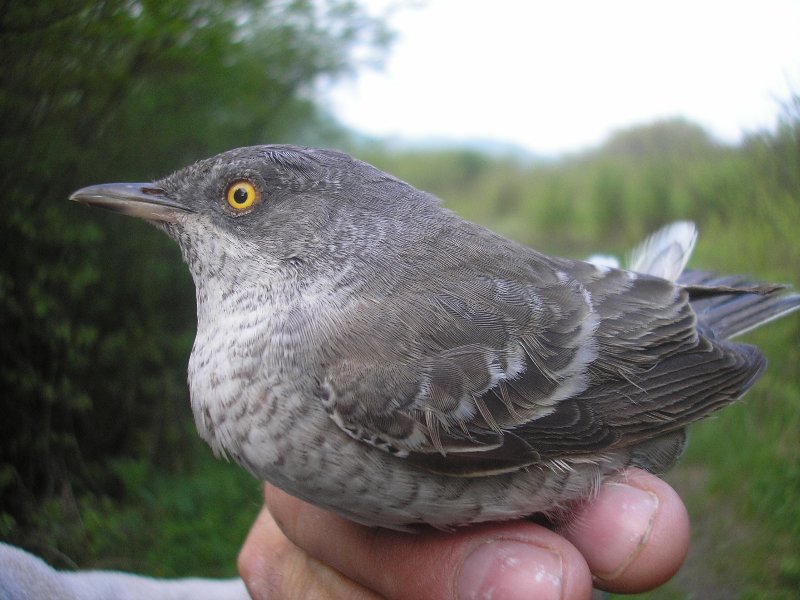 October 8: European Birdwatcher's Day at Aggtelek National Park and the Zemplén Nature Reserve
During autumn migration season, Aggtelek National Park, together with the local chapter of the
Hungarian Bird and Nature Conservation Association
(MME) are organising a bird watching excursion along a temporarily purpose-built nature trail in Szalonna. Spot and learn about the migrating birds, bird census taking and bird ringing.
This global event during the first weekend in October is celebrated annually under the leadership of
Birdlife International
. This day is an opportunity for people to discover the beauty and importance of the world's birds. On this day birdwatchers in most European countries go out to their favourite birding locations to spot as many birds as they can and then enter their data into a common database.
Besides being a World Heritage site, Aggtelek National Park, its Baradla Cave system, and entire the catchment area have been a designated Ramsar Convention on Wetlands (1971) site since 2001. The Ramsar Convention is an intergovernmental treaty that commits its member countries to maintain the ecological character of their Wetlands of International Importance and to plan for the "wise use," or sustainable use, of all of the wetlands in their territories. This includes the protection and conservation of the wetlands themselves, as well as the flora and fauna that inhabit and utilise these areas - especially waterfowl.
Location: Bird Ringing Camp, Szalonna
Time
: 10:00
Duration
: 6 km (3.7 miles)
Tickets: Free
Maximum number
: 30 people (a minimum of 10 advanced bookings is required for the tour to proceed)
More information
:
Manor House Environmental Education Centre
: Tel: 48/350-056, anp.oktatas@index.hu
Location: Bodrogkeresztúr
Time: 10:00
Ticket: 500 HUF/person (a minimum of 10 advanced bookings is required for the tour to proceed)
More information:
- ZEMPLÉN Zemplén Nature Reserve Office: 3916 Bodrogkeresztúr, Kossuth út 30., mobile: (+36) 06-30/693-43-76, Tel. and Fax, answering machine: (+36) 47-570-061, Email: zemplentura@gmail.com