World Wetlands Day 2014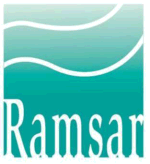 Come Celebrate World Wetlands Day with us on our Special Winter Tour in the Aggtelek Karst II: Springs (for families)
Date: Saturday, February 1, 2014
Meeting Time: 9:30 am
Departure Time: 10:00 am
Meeting Point: Jósvafő, Manor House Environmental Education Centre
More Info: Tourinform, Aggtelek, Tel: +36-48/503-000, regi.anp.hu

Besides being a World Heritage site, Aggtelek National Park (Hungary), its Baradla Cave system, and entire the catchment area have been a designated Ramsar Convention on Wetlands (1971). The Ramsar Convention is an intergovernmental treaty that commits of its member countries to maintain the ecological character of their Wetlands of International Importance and to plan for the "wise use", or sustainable use, of all of the wetlands in their territories. This includes the protection and conservation of the wetlands themselves, as well as the flora and fauna that inhabit and utilise these areas - especially waterfowl.

Aggtelek National Park's karst surface is also marked by the workings of underground springs. The resulting subterranean steams are a constant 10˚ C, even when they reach the surface. As a result, these surface waters do not freeze. Four of these streams (Kecső, Jósva, Small and Big Tohonya) converge in the scenic village of Jósvafő. Take a tour around the historic village, the valley it rests in, and the streams and springs that have defined this unique karst landscape.

Join us for the tour!