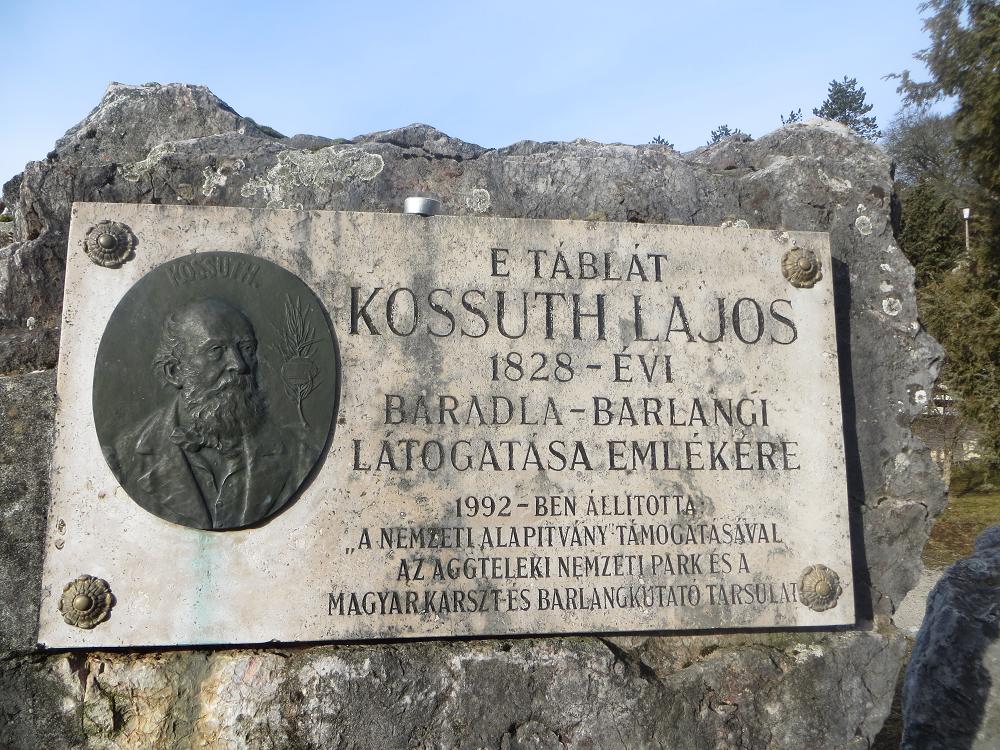 Lajos Kossuth visited the Baradla Cave in 1828. The statesman, one of our most important historical personalities, had an immense love of nature. His visit to the Baradla Cave left a lasting impact on him, as he recalled:
Once, a terribly long time ago, more than 50 years, I also visited the Aggtelek Cave. Among other perceptions... I also felt the formation of stalagmites. With an hour on my hands, I observed the various places in the cave...the fall of the calcareous droplets hitting the same place, and the limestone deposits left by the evaporation of hundreds of drops left on the ground. According to this data, I calculated how much time would be required to form one cubic foot of stalagmite.

September 18-20, 1992 was declared Kossuth Memorial Day in Jósvafő and Aggtelek in connection with the then Kossuth Memorial Year. Dr. Hubert Kessler, a former director of the Baradla Cave and the explorer of the Kossuth Cave, placed a memorial plaque at the Aggtelek entrance to the Baradla Cave to commemorate Kossuth's visit in 1828.