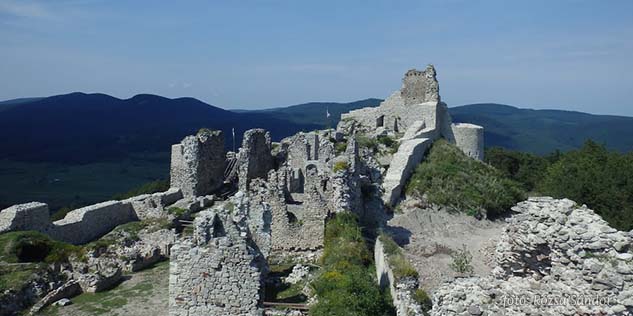 World Meteorology Day, Zemplén Nature Reserve
"Water and Weather" - Presentation
(environmental education programme for schools)
Weather and water issues take centre stage on the first day of spring.
The Bodrogzug area in the Tokaj-Bodrogzug Nature Reserve is one of the most beautiful locations in Hungary for canoe tours. Created 30 years ago, the reserve has been open for tourism since 2009 on a permit-only basis.
This site was created for those with a similar love of adventure and wetland habitats, or for those that simply love nature.
Since 1961, World Meteorological Day has commemorated the coming into force on 23 March 1950 of the Convention establishing the World Meteorological Organization and the essential contribution that National Meteorological and Hydrological Services make to the safety and well-being of society. Each year, the celebrations focus on a theme of topical interest.
Date and Time: March 22, 9:00
Location:
Meeting Point: Bodrogkeresztúr, Nature Reserve Offices
Tickets: Free
Advanced booking is required by March 17
More Information and Booking: Zemplén Nature Reserve Regional Office
---

Into the Zug! Earth Day Nature Tour in the Zemplén Nature Reserve
The Bodrogzug is Hungary's last remaining periodically flooded area. In early spring the undergrowth in forest groves are crowned with blue and white flowers, while the surrounding waters erupt with bird songs. The programme will be held only at low tide!
Date and Time: April 29, 10:00
Location: Bodrogzug
Meeting Point: Bodrogkisfalud ferry
Duration and Distance: 6 km, 4 hours
Tickets: 1000 Huf/person, or 700 Huf/person if you come with a group of 10 or more people; 500 Huf/student or senior citizen; 2000 Huf; 250 HUF/student for organised school groups.
Places must be reserved by April 27. Tours will only depart if a minimum of 5 people or 5 full-price tickets are sold.
Maximum number of people: 30
More Information and Booking: Zemplén Nature Reserve Regional Office
---

---
---

---

---
---

---