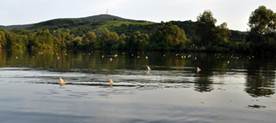 Cancelled! The hatching began on Sunday, but then unfortunately a storm swept them away.

June 6 (planned): Awakening along the Tisza River in the Tokaj-Bodrogzug Nature Reserve
Since the mayflies have only a short lifespan and the exact hatching date is uncertain, the date is subject to change. Please call ahead to be sure!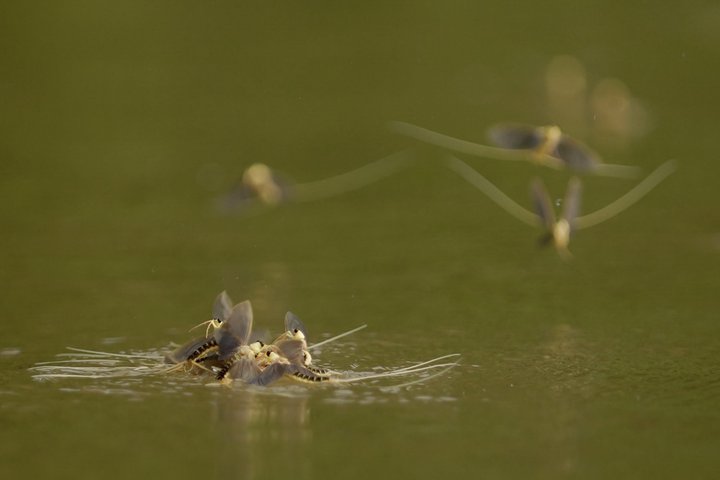 The Bodrogzug, where the Bodrog and Tisza Rivers meet. This landscape is unique in Hungary for being the only area that still experiences regular flooding. Consequently, many of the area's natural treasures have been undisturbed, and in 1989 the Tokaj-Bodrogzug Protected Landscape Area won RAMSAR site status for its extensive waterfowl habitats. For two weeks every year in mid-June a magical explosion of life occurs when the Tisza mayfly (Palingenia longicauda) explores its short life. It is the largest mayfly species in Europe, measuring 12 cm (5 in) from head to tail. Unlike most mayflies, adults never leave the water; but constantly touch or sweep the surface. The slow-moving river and absence of surface-feeding fish help make this possible. The presence of the Tisza mayfly is an indicator of clean water.

Location: Zemplén Nature Reserve Office, Bodrogkeresztúr
Time: 18:00
Tickets: 500 HUF/person
More information: Tourinform-Aggtelek or Zemplén Nature Reserve Office
3916 Bodrogkeresztúr, Kossuth út 30.
Tel.: 20/288-1235
E-mail: zemplentura@gmail.com