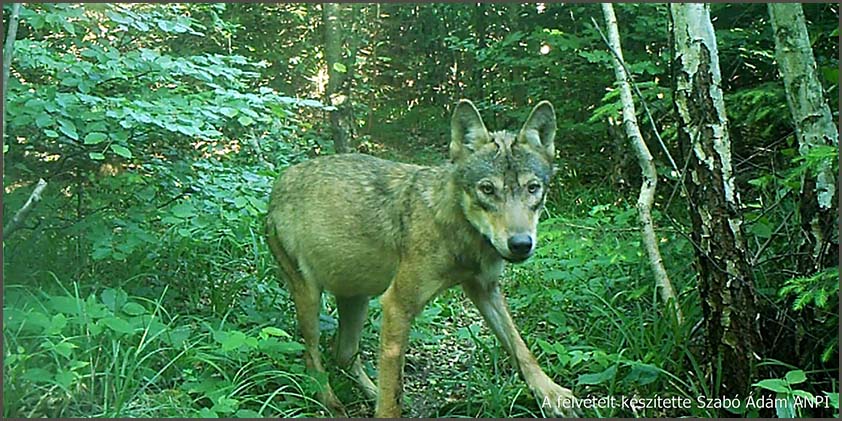 One of our colleagues recently captured a rare sight in a camera trap – a young female wolf showed herself for a few seconds. Wolves are only rarely glimpsed in nature, even if there are a lot of hunters out there that have claimed to have maybe caught sight of a wolf silhouette one evening.
If anyone else happens to see this magnificent creature, we would be pleased to publish the photo.
For more information please see Aggtelek National Park's Large Predator Wolf and Lynx Programme.
http://regi.anp.hu/en/osszefogas-a-hazai-farkasok-vedelmeben
http://regi.anp.hu/en/a-zemplenben-is-megjelent-a-farkas
---
---