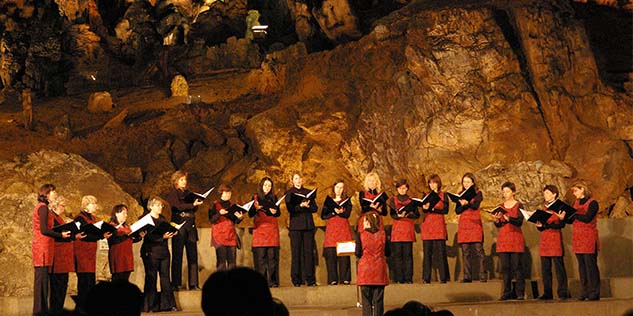 Choir Festival,
Aggtelek National Park
Participating Choirs: - Amadeus Kórus, Budapest - Chorale Vocaluz , Héricourt, France - Forrás Kamarakórus, Miskolc - Vox Antiqua, Debrecen
Programme:
Friday, May 27, 17:00: official opening concert in Aggtelek in the square in front of the Tourinform Office
Saturday, May 28, 18:00: Festival concert in the Baradla Cave Concert Hall. Entrance from Aggtelek.
Sunday, May 29: several church concerts, including Chorale Vocaluz and the Forrás Kamarakórus at the Roman Catholic Church in Felsőnyárád at 09:00. Other performances still under discussion.
Tickets: Free More information: Tourinform, Aggtelek